Magnetic lashes are a revolutionary new way to achieve longer, fuller eyelashes in an instant! They're crafted from top-quality mink fur, and then attached to a patented magnetic strip that you place on your eyelid with no glue required. All you have to do is place the magnetized strip over your lashes and your look will last up to 12 hours. It's one of the easiest ways to turn your everyday makeup routine into something totally glam – and never worry about smudges again!
The best part? You can create different looks with each type of magnetic lash: dramatic cat eyes, subtle fluttery fringe or a full-on Hollywood Glam look. Plus, they're reusable up to 30 times, so you won't have to waste money buying new lashes every time you want to switch up your look.
Benefits of Wearing Magnetic Lashes
I'm sure you're already familiar with traditional false eyelashes, so let me tell you what makes magnetic lashes better and why they should be a must-have in your makeup bag.
For starters, magnetic lashes are much easier to apply than ordinary falsies – all you have to do is snap the two pieces together and that's it! Plus, you don't need any glue or adhesive to keep them in place, so you'll never have to worry about ruining your makeup with mess-ups. And you know what? They stay put all day long, which is great if you're having a wild night out.
Not to mention, magnetic lashes are also more comfortable to wear than other false eyelash types, since they don't irritate your eyes like adhesive ones can. They look natural – nothing overdone – so they're perfect for everyday use. I'm always amazed at how they make my eyes pop while still keeping it subtle.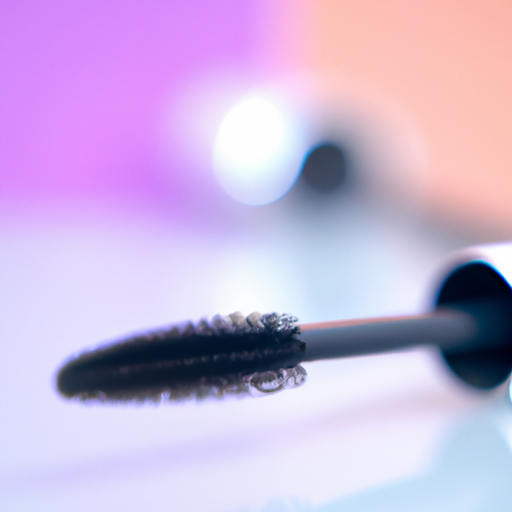 But forget all that – the clincher for me is the fact that these bad boys are totally reusable! Just give 'em a quick clean after each wear and bam! You've got yourself a pair of luscious lashes that will last for ages. How cool is that?
Tips for Applying Magnetic Lashes
Gone are the days when putting on falsies was a struggle! With magnetic lashes, you can get your glam on in no time. And don't worry – applying them is super easy if you know what to do. Here are my top tips for making sure your magnetic lashes look perfect every time:
First off – get your supplies ready. You'll need a pair of magnetic eyelashes, some tweezers and an application tool like a lash applicator or a q-tip. Be sure to sanitize all these items before using them.
Now that everything's clean, it's time to apply your lashes. Start with the lower lashes first, and then move up to the top. Make sure the magnets are lined up properly, so your eyelashes don't look crooked. Then use the tweezers or the lash applicator to press down the edges and secure them.
Once both sets of lashes are in place, you're almost done! The last step is to check for any gaps between the magnets. If you see any, use the q-tip to push the magnets together. That way they stay stuck throughout the day.
And that's it – you're ready to rock those magnetic lashes! Just remember to always take them off carefully and store them safely. They'll last you much longer that way.
Choosing the Right Magnetic Lash Style for YOUR Look
Figuring out what type of magnetic lashes to rock with your look can be tricky, but don't worry! I gotcha covered.
When it comes down to it, you want your magnetic lashes to fit your own individual eye shape and preferences. Before picking a style, take some time to assess the size and shape of your eyes. That'll help you figure out the length, curl, and width that'll best accentuate your makeup look.
Then, consider the vibe you're going for. Are you looking for something more natural or dramatic? Glam or subtle? If you already have an idea for the effect you want to achieve, it's easier to find the perfect set of false eyelashes. The right pair should enhance your overall look without overpowering it – not too much, not too little.
Finally, don't be afraid to try different styles until you find one that suits you perfectly! Trial and error is key here. Keep experimenting until you find the lash style that works best for you – try multiple lengths, curls, and densities to see what looks best on you. When in doubt, start with a smaller size and work your way up until you get the look you're aiming for.
How to Care for Magnetic Lashes
Making sure your magnetic lashes stay looking fierce is a must – so let's talk about caring for them! It can be daunting when you first start wearing 'em, but with a few tips and tricks, you'll be a pro in no time. First things first: use your fingers to gently remove any gunk that may have built up over time, like mascara or makeup residue. You can also use a cotton swab dipped in gentle oil-based cleanser (NOT water-based!) to carefully clean the magnets.
It's important to check your magnetic lashes often – when they start to look worn or bent out of shape, it's time to give them a break. Store them flat so they don't lose their shape, then when you're ready to wear them again, just attach each side of the lash to the magnets. Simple as that!
And one last thing – if you want to minimize damage to your magnetic lashes, avoid using a tweezer or eyelash curler when applying. This can weaken the hold of the magnets and result in your false lashes falling off. Instead, opt for an angled brush or spoolie to style and apply your false lashes – this will also help keep the natural look of your magnetic lashes intact.
Caring for your magnetic lashes doesn't have to be difficult – just make sure you keep an eye on them, store them properly and use the right styling tools for the job. Taking good care of your false lashes will ensure they'll always look fab!
Conclusion
It's all about making sure you're wearing your magnetic lashes the right way — and that doesn't just mean carefully applying them with the tweezers! It also means selecting the perfect style to fit your individual look, plus understanding how to properly care for them. With all these tips in mind, you'll be able to rock your magnetic lashes like a pro!
Now you have everything you need to get the most out of your magnetic lash product. When used properly they can take a simple look and transform it into something special. So it's time to up your makeup game and show off those magnetic lashes and just knock 'em dead!
FAQs About Bold Lashes
Why do my magnetic lashes look bad?
When it comes to getting that bold look with magnetic lashes, I've learned a few tricks. Firstly, if you're finding they look clumpy or don't fit your eye shape well, you could be using too many magnets on the outer corners. Try cutting them down to two on each side – that way, the lashes will be more natural and light.
Secondly, make sure you've applied eye primer to your natural lashes before you use the magnetic ones. This will help the magnets adhere to your lashes and prevent them from drooping throughout the day. Lastly, when it comes to taking off your lashes, go slowly and gently – watch out for tugging on them, as it may pull out your real lashes.
How do you get inner corners to stick with magnetic eyelashes?
Have you ever wanted a bold look with magnetic lashes but can't seem to get the inner corners to stick? It can be tough, but with the right technique, you can get the look you crave.
First things first, check the fit of your lash. Making sure it's the right size is key, because if it's too big, the inner corners won't stay put. Then, use tweezers to remove the magnetic lashes one at a time, and start with your outer corner, using a tweezer to grab each one and place it above the lash line.
When it comes to the inner corner, the trick is to get the lashes close to your lash line, but not too close. You need to give the magnet room to do its job and keep the lash in place. Make sure to press the magnets together, so they form the tightest bond possible.
You can also use a lash glue to help the inner corners stay in place. Just a tiny dab on the back of the lash, and then press it onto the lash line. This will work especially well for insta-dramatic looks.
Finally, use a spoolie brush to blend the lashes with the rest of your lashes, and you've got a bold look with magnetic lashes that stands up to any activity.
Do you put mascara over magnetic lashes?
No, you don't need to put mascara over magnetic lashes! There are a few different ways of getting a bold look with magnetic eyelashes. First, start off with curling your natural lashes for a more voluminous look. Then, apply the magnetized false lashes right above your natural ones. Make sure to line up the magnets where they meet in the middle. It's also important to make sure both of the eyelashes are lined up properly and placed securely.Next, you should use an eyelash adhesive to secure the magnetic false lashes near the natural root. This will help to ensure they stay in place and won't slide off during wear. If you're feeling extra dramatic, you can apply a layer of mascara after the false lashes to add even more volume and intensity. However, this isn't a must.To finish off the look, use a cotton swab or brush to blend the false lashes into your natural lashes for a seamless look. This will keep them in place and make them appear more natural. And that's it! With just a few simple steps, you can get a bold and dramatic look with magnetic lashes.