Hey there! Let's talk about the importance of finding the right concealer shade.
Alright, we all know the struggle of trying to find the perfect shade of concealer. Whether you're trying to cover up dark circles, blemishes, or redness, it's essential to find the right shade for your skin tone. Using the wrong shade can make your skin look too light or too dark, which is not a good look! And let's be real, nobody wants to look like a raccoon or a ghost.
That's why I want to discuss the importance of finding the right concealer shade for different skin tones. It's not just about looking flawless, but it's also about feeling confident about your appearance. When you have the perfect shade, you can be sure that your makeup will blend in seamlessly with your complexion, giving you the confidence boost you need to rock your day.
In this blog, I'll be sharing tips on how to find the right concealer shade while also discussing some of the most popular brands available. Let's get started!
Different Concealer Brands: Let's Dive In and Check Them Out!
When it comes to finding the perfect concealer for your skin, knowing different brands sure comes in handy. Here are some of my favorite go-to concealer brands:
Maybelline
If you are looking for an affordable and reliable concealer brand, Maybelline is the way to go. They offer a broad range of shades that match most skin tones. My personal favorite is the Instant Age Rewind Eraser concealer, which helps brighten my under-eye area and cover any blemishes.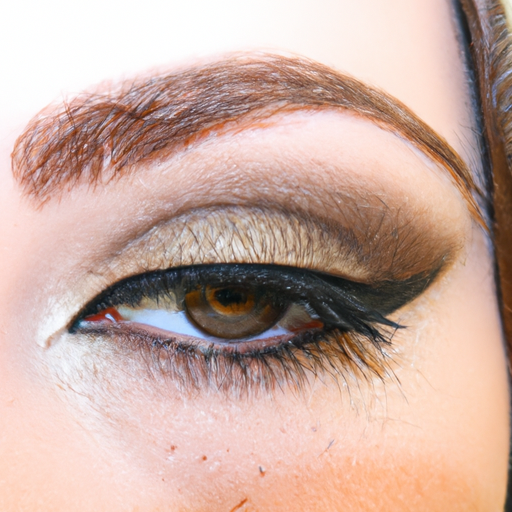 The Covergirl concealer range caters to all skin types, from dry skin to oily. What I love about Covergirl is that they have a lot of shades to choose from, and their formulas are long-lasting without feeling heavy on the skin. Their TruBlend Undercover concealer is excellent for full coverage without looking cakey.
L'Oreal Paris
L'Oreal Paris is known for providing high-quality products at a reasonable price point. Their concealer range is no exception. Their Infallible Full Wear Concealer is one of my favorites, as it gives full coverage and lasts for up to 24 hours without creasing.
NYX Professional Makeup
If you're looking for something that won't break the bank but still delivers on quality, NYX Professional Makeup is worth considering. Their HD Photogenic Concealer Wand is an excellent choice for covering blemishes, and their shades cater to different undertones.
Revlon
Revlon is another brand that offers a wide range of shade options for different skin tones. Their PhotoReady Candid Antioxidant Concealer is perfect for anyone looking for a more natural finish. It's easy to blend and doesn't settle into fine lines.
Overall, different concealer brands cater to different skin types, preferences, and budgets. Make sure to test out different brands and formulas to find one that works best for you.
What to Consider When Buying Concealer
Hey there! Now that you're looking for the perfect concealer, let's take a look at some important factors you should consider before making a purchase. First of all, let's talk about your budget. The cost of concealer varies widely between brands, and you want to make sure you're getting the most bang for your buck.
Texture is another factor to consider. Do you prefer a thicker, creamier consistency, or a lighter, more liquid-like formula? Different textures work best for different skin types and concerns, so it's important to find a texture that works well for you.
Perhaps the most crucial aspect to consider when purchasing concealer is shade range. You want to make sure you're choosing a shade that matches your skin tone as closely as possible. Many brands offer a wide variety of shades, so take the time to find one that blends seamlessly with your skin.
Don't forget to check out VM Makeup & Hair's article on finding your perfect concealer shade for more expert advice on this topic!
4. Tips for Finding the Perfect Shade
Alright, so you've narrowed down your options and are ready to start testing out different shades. Here are some tips to help you find the perfect concealer shade:
First and foremost, make sure you're testing out shades in natural lighting. Trying on shades under fluorescent or artificial lighting can be misleading and lead you to pick the wrong shade. The best way to test shades is to apply them to your skin in natural lighting and let it sit for a few minutes to see how it adapts to your skin.
Don't be afraid to ask for advice from a friend or family member. Sometimes an outside perspective can be helpful in finding the perfect shade for your skin tone. Plus, it's always more fun to shop with a friend!
Another tip is to read customer reviews before purchasing. This can give you an idea of how the shade performs on different skin tones and whether it's worth the investment.
Remember, finding the perfect concealer shade may take some trial and error, but don't get discouraged! Keep testing out different shades until you find the perfect one that brightens your under eyes and camouflages any blemishes. Happy shopping!
That's a Wrap: Finding the Perfect Concealer Shade
Well, folks, that's a wrap! We've covered all the basics on finding the perfect concealer shade for your skin tone. It may seem like a small detail, but trust me, it can make all the difference in your makeup game.
Remember, when it comes to purchasing concealer, there are a few factors to consider. Price range, texture, and shade range are all important things to keep in mind. But the most crucial factor is finding the right shade for your skin tone.
When trying to find the perfect shade, make sure you test out different options in natural lighting. Don't be afraid to ask a friend for advice, and be sure to read customer reviews to get a better idea of what shades may work for you.
In conclusion, taking the time to find the right concealer shade for your skin tone can help you achieve the flawless look you're going for. With brands like Maybelline, NYX Professional Makeup, and L'Oreal Paris offering an extensive range of shades, there's no reason not to find your perfect match. So go ahead and give it a try – your skin (and selfies) will thank you!