Having sensitive eyes can be the bane of your beauty routine. Especially when it comes to finding the perfect mascara to bring out your gorgeous eyes without irritation. Thankfully, there are plenty of options in your favor. It's just a matter of knowing what to look for!
Let me fill you in: Sensitive eyes are actually all too common; According to the American Optometric Association, more than 50% of people suffer from some form of eye sensitivity—and that's only the ones who seek treatment. Ya feel me?
So why is finding the right mascara so important? Well, let me tell ya: The last thing you want is to apply a product to your eyes and have them burn, itch, water, or become pink and swollen. This isn't only uncomfortable; it can potentially damage your eyesight as well. Ain't nobody got time for that!
That means choosing a safe, gentle mascara with ingredients that won't irritate your eyes is absolutely essential. Let's take a look at five of the best options on the market today.
Overview of The 5 Best Mascaras for Sensitive Eyes
Let's face it, having sensitive eyes can be a real drag. You have to be careful about what kind of mascara you use — you can't just grab any old thing off the shelf. Fortunately, there are plenty of brands out there that specialize in mascaras for sensitive eyes.
Here's a run-down of the five best mascaras on the market today. Each one has been chosen specifically for its ability to help those with sensitive eyes look and feel fabulous. So, don't hold back – give these mascaras a try!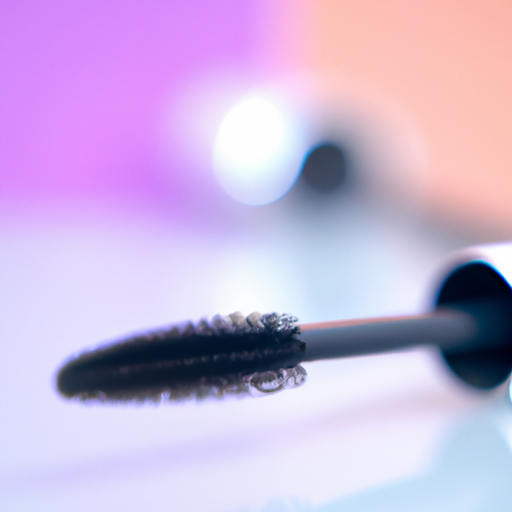 Maybelline New York Volum' Express The Falsies Waterproof Mascara is great for giving your lashes a bold and dramatic look without irritating your eyes. This mascara doesn't flake or clump, so you don't have to worry about it making your eyes red and puffy. Plus, it's waterproof and sweat-proof, so you can sport your luxe lash look all day long.
L'Oreal Paris Voluminous Original Washable Bold Eye Mascara also goes with sensitive eyes like macaroni and cheese. It'll give your lashes some serious volume while still being safe and reliable. And, since it's washable, you won't have to worry about harsh chemicals drying out your delicate peepers.
If you want something a bit more natural, Neutrogena Healthy Lengths Mascara is the way to go. This mascara helps your lashes grow thicker and stronger. Its hypoallergenic formula means you won't have any nasty reactions either. It even comes in an array of colors, so you can find the perfect shade to accentuate your eye color.
Got an active lifestyle? No problem! Revlon Ultra Volume Mascara is ideal for when you're on the go. It's designed to stay put, no matter what you do. Plus, its hypoallergenic formula is gentle enough for sensitive eyes. So, whether you're sweating it out in the gym or running errands, this mascara will keep your look in check.
Last but not least, CoverGirl LashBlast Volume Mascara is the perfect pick if you want bigger, brighter lashes without the trouble of constant touch-ups. This lightweight formula won't weigh down your lashes or irritate your eyes. And, it comes in a variety of vibrant shades, so you can get the exact look you're going for.
Detailed Reviews of Each Mascara
Alright, let's suss out the details. I'm gonna do a deep dive into each mascara here in this section, so buckle up!
Maybelline New York Volum' Express The Falsies Waterproof Mascara
This one's got a unique curved brush shape to help get those short, hard-to-reach lashes – this one's for sure for anyone whose got sensitive eyes, as it won't tug or pull at those delicate eyelids. It promises volume and length, and it delivers! With its waterproof formula, you don't have to worry about your lashes smudging or running, even when the weather's sweltering.
L'Oreal Paris Voluminous Original Washable Bold Eye Mascara
One of my favourite mascaras is the L'Oreal Paris Voluminous Original Washable Bold Eye Mascara – this formula is specifically designed with sensitive eyes in mind, as it's hypoallergenic, non-irritating and ophthalmologist tested. Although this formula isn't waterproof, it doesn't flake or clump – instead, it provides definition and lift that lasts all day. A great choice for those who want natural, subtle definition.
Neutrogena Healthy Lengths Mascara
The Neutrogena Healthy Lengths Mascara is perfect for those with super sensitive eyes. It uses olive oil, panthenol and keratin to condition and protect lashes, and won't cause any pesky allergic reactions. It has a wand with an elastomer brush which easily coats your lashes for maximum lengthening power, and the formula is free from the harsh chemicals and fragrances that can irritate sensitive eyes.
Revlon Ultra Volume Mascara
If you want drama, this is the mascara for you. Revlon Ultra Volume Mascara promises everything: volume, length and definition, without ever feeling heavy on your lashes. Its brush has wavy bristle tips which separate and plump individual lashes, but still offer gentle coverage so sensitive eyes are kept happy. Plus, it's smudge resistant, so you don't have to worry about it leaving behind residue after a long day.
CoverGirl LashBlast Volume Mascara
Last but not least we have CoverGirl LashBlast Volume Mascara which is ideal for anyone looking for full, dramatic lashes. It has a unique bee-sting bristles that instantly maximize your lash line, with no flaking or smudges. This formula is also oil-free and easy to remove, so your lashes stay healthy and beautiful no matter how much use you put it through.
Conclusion
Well, if you have sensitive eyes, it can definitely be a challenge to find the perfect mascara for you. But no worries, we've got your back! After looking into the five best mascaras for sensitive eyes, I'd say you're spoiled for choice – from Maybelline's Falsies Waterproof Mascara to CoverGirl's LashBlast Volume Mascara. Whatever you decide, just make sure to prioritize choosing a product that won't irritate your eyes and leaves them feeling clean.
In addition to finding a gentle formula, there are some tips you should keep in mind when selecting a mascara specifically for sensitive eyes: Look for one that's dermatologically tested, oil-free, hypoallergenic, fragrance-free, and non-irritating. If you follow these steps, you'll have no problem getting gorgeous lashes without hurting your eyes in the process.
So go ahead and bat those beautiful eyes with your newfound knowledge and pick a mascara that makes you feel fabulous!
Mascara Sensitivities
What mascara is good for sensitive lashes?
If you're looking for a mascara that won't irritate your sensitive eyes, then you've come to the right place! I've got the scoop on the best mascaras for sensitive eyes. First of all, you'll want to choose a formula that's free of irritants like fragrance, oil, and alcohol. You may also want to opt for a hypoallergenic or natural formulation specifically designed for those with sensitive eyes. Additionally, look for a mascara that contains ingredients such as chamomile, aloe vera, or green tea extract—these are natural anti-inflammatory agents that can help reduce irritation. Finally, be sure to always read the ingredients list on any mascara you purchase to make sure it doesn't contain any of the irritants mentioned above.
When it comes to application, I'd recommend using a clean and gentle mascara wand or applicator to avoid any unnecessary tugging or pulling. Try to stick to the formula's recommended directions, and be sure to remove the mascara properly each night. Many sensitive-eyed folks find that it's best to avoid waterproof formulas, as their removal process can be gentle and less likely to cause irritation.
If you want to be extra cautious, you can always test any new mascara on a small patch of skin to ensure that it's safe for sensitive lashes before you go all in. With these tips in mind, you're sure to find the perfect mascara for your needs and keep irritation at bay!
What mascara can I use if I'm allergic to mascara?
If you're allergic to mascara, I'd recommend looking for a formula that's hypoallergenic and specifically designed for sensitive eyes. This way, you'll be able to rock some bold lashes without worry. A few of my favorites are Clinique's High Impact Mascara, Clinique's Beyond Perfecting Mascara, and CoverGirl's LashBlast Luxe Mascara—all of which are specifically formulated for those who are sensitive to makeup.
In terms of application, the key is to apply with caution. Start by curling your lashes, then use a light hand when applying the mascara. Do one light coat and wait for it to dry before applying a second. This will ensure that your lashes won't clump together, and also prevents excess product from irritating your eyes.
If you're still experiencing an allergic reaction despite your best efforts, try switching up the mascara every few weeks. This can help reduce your chances of an allergic reaction, as it can cause your body to build up a resistance to certain ingredients in mascara.
Finally, be sure to use a remover that's specifically designed for those with sensitive eyes. That way, you can take off the mascara without aggravating your eyes further.
What mascara do dermatologists recommend?
As a dermatologist, I think it's important to choose a mascara that's specifically made for sensitive eyes. Many of my patients face a common complaint – irritation or redness from mascara. With eyes being a delicate area, it's important to find something that won't cause further sensitivity. Some of my favorite mascaras for sensitive eyes include Almay's Get Up & Grow and CoverGirl's LashBlast.
Both of these mascaras offer great volume, length and definition, and what I love most about them is that they're both hypoallergenic and free of parabens and fragrances. They're also ophthalmologist tested, so you know you can trust them – plus, they're really affordable. I usually recommend that my patients give these mascaras a try, and if they work, they can stick with them.
Finally, I recommend that those with sensitive eyes don't wear mascara every single day. This can help prevent further irritation, so I usually advise that they only wear mascara a few days a week.