Makin' It Pop: A Beginner's Guide to Mastering That Everyday Makeup Look
Hey there, beauties! If you're anything like me, you love rockin' a killer makeup look every day. But sometimes, it can be tough to know where to start! That's why I'm here to give you the 411 on how to master an everyday makeup routine that will have everyone turnin' their heads.
Before we get started, there's one thing I gotta tell ya: makeup isn't about changing who you are – it's about highlighting your natural beauty. Whether you're lookin' to cover up blemishes or just add a pop of color, remember that you're beautiful just the way you are!
Now, let's get into it. In this post, we're gonna cover everything from preparing your skin to those finishing touches that will make your makeup last all day. But before we dive in, I wanna share a resource that has helped me level up my makeup game: check out this article on common mistakes to avoid in makeup application here!
Preparin' Ya Skin: Gettin' Ready for a Flawless Everyday Makeup Look
Now that we're talkin' about preparin' ya skin, let me tell ya, this is the most critical step. It sets the foundation for the entire look and the key to gettin' that flawless finish. Here are the steps I swear by:
Cleansing
I know it's common sense, but it's worth mentionin'. You would need to start by cleansin' ya face. Use a good gentle cleanser that suits ya skin type and rinse it off with lukewarm water. Don't scrub too hard; be gentle and kind to ya skin.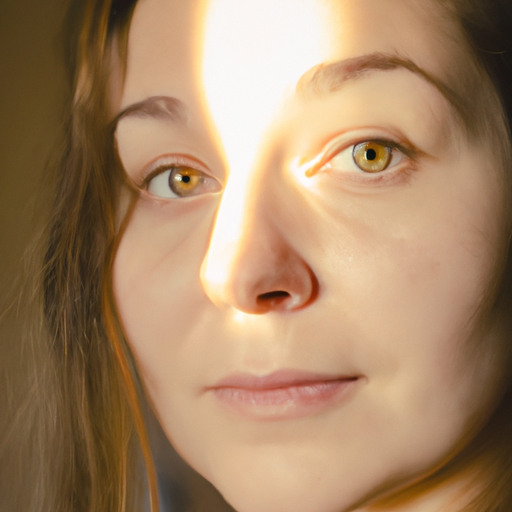 The next step is to moisturize. No matter what ya skin type is, it's essential to hydrate it before ya apply any makeup. Choose a moisturizer that works for ya skin type, apply it evenly, and let it soak in for a few minutes.
Primer
Now, it's time to prime ya skin. A good primer helps ya makeup to last longer and even out ya skin tone. Choose a primer that suits ya skin type and apply it evenly onto ya face, focusing on ya T-zone and areas where you experience pore visibility and discoloration.
Believe me, if ya follow these three simple steps, ya skin will be ready for gorgeous makeup. Trust me on this one! In the next step, we will apply our base makeup, stay tuned!
Get Your Base Right: Applying Everyday Makeup
Base makeup is the foundation of your everyday makeup look, so getting it right is essential. First, I apply my foundation using a damp beauty sponge, blending it out towards my neck for a seamless finish. When choosing a foundation, match it to your skin tone and skin type. If you have oily skin, go for a matte finish, but if you have dry skin, use a dewy or luminous foundation.
Next, I use a concealer to cover any blemishes or under-eye circles. Apply it in a triangular shape under your eyes, and blend it with your foundation using your fingers or a brush. Make sure to choose a concealer that is one to two shades lighter than your skin tone.
Finally, I set my base makeup with a light dusting of translucent powder. This step helps to prolong the longevity of my makeup, while also preventing any creasing or oiliness. For a natural finish, I use a big fluffy brush to lightly dust the powder all over my face.
Remember, base makeup is all about achieving a flawless, even canvas for the rest of your makeup to shine. Follow these steps, and you'll be well on your way to mastering an everyday makeup look that looks natural and effortless.
Get Ready to Add a Pop of Color to Your Everyday Makeup Look
Alright, let's add some color to this canvas! First up, blush. Now, I don't want to look like I ran a marathon, so I lightly dust or sweep a peachy-pink blush on the apples of my cheeks. This gives me a natural flush that livens up my face.
Next, eyeshadow. You don't want to overcomplicate things, so choose a neutral palette that complements your skin tone. I usually go for browns and taupes, but if I want to switch things up, I'll throw in a subtle pop of color on the lid. Just a little bit goes a long way!
Mascara is a must for me. It's amazing what a little bit of length and volume can do for your lashes. I wiggle the wand from the base of my lashes to the tip, making sure to coat each one evenly.
Finally, lips. Depending on my mood, I'll either go for a classic red lip or a glossy nude. When applying lipstick, I start in the center of my lips and work my way outward. Then, I blot and reapply for added staying power. Or, if I'm feeling a lip gloss, I'll just apply a bit to the center of my bottom lip and press my lips together for a subtle, yet dazzling shine.
Remember, adding color is all about balance. You don't want to overdo it and end up looking like a clown. Keep it simple and subtle, and you'll be looking and feeling your best in no time!
Final Steps: Perfecting Your Look
Alright, we made it to the final touches! These are the steps that help bring the entire look together and ensure it lasts all day. Trust me, you don't want to skip these steps!
Setting Spray
Once you've applied all your makeup, give your face a quick spritz of setting spray. This will lock everything in place and prevent smudging, creasing, or fading. Plus, it adds a nice glow to your finished look.
Brushes
Don't underestimate the power of good brushes! Invest in a good set of makeup brushes and make use of them. Use a fluffy brush to apply powder and a dense brush for concealer. Don't forget a small brush for under eye concealer and a fluffy brush for blush. Using the right tools will make a huge difference in your finished look.
Pro Tips
If you're really looking to take your everyday makeup look to the next level, here are a few expert tips:
Use a peach or coral blush to add warmth and dimension to your cheeks.
Apply a light-colored eyeshadow in the inner corners of your eyes to brighten them up.
Take your time with your mascara application. Wiggle the wand at the base of your lashes and make sure to coat each individual lash for maximum impact.
Apply a lip liner before your lipstick or gloss to prevent smudging and to ensure a clean line.
There you have it! By following these finishing steps, you'll have a polished and put-together everyday makeup look. Don't be afraid to experiment with different colors, products, and techniques to find what works best for you. And remember, practice makes perfect!
Wrapping It Up: Final Thoughts on Achieving a Flawless Everyday Makeup Look!
And there you have it – my foolproof guide on how to achieve an everyday makeup look that you'll absolutely love! Now, before we say goodbye, let me leave you with a few additional tips and tricks that will help you fine-tune your skills and take your makeup game to the next level.
First off, when it comes to picking the right shades for your skin tone, don't be afraid to get a little adventurous! Experiment with a range of tones and textures to figure out what works best for you. And don't forget to always match your foundation to your neck, not your face. This will help you avoid that dreaded "mask" effect that can make your makeup look cakey and unnatural.
Next, remember to always start with clean, moisturized skin. This will help ensure that your makeup goes on smoothly and stays in place all day long. And don't skimp on the primer – a good primer can really help smooth out your skin and provide a flawless base for your makeup.
When it comes to applying your makeup, don't be afraid to use your fingers! Sometimes, using your fingertips to blend in your makeup can give you a much more natural, seamless look than using a brush or sponge. And speaking of brushes, make sure you invest in a high-quality set that includes all the basics – a fluffy powder brush, a small eyeshadow brush, and a dense blending brush.
Finally, remember that practice makes perfect! Don't get discouraged if your first few attempts at an everyday makeup look don't turn out exactly as planned. Keep practicing, experimenting, and trying new things until you find the routine and products that work best for you.
With these tips in mind, you'll be well on your way to achieving a gorgeous, everyday makeup look that you can rock with confidence. Have fun, be creative, and always remember that at the end of the day, makeup should be fun and empowering – so don't take it too seriously, and enjoy the process!