Introducing an Effortless and Natural Look with Makeup
Hey there, beauty enthusiasts! Are you tired of spending hours in front of the mirror, trying to perfect your makeup look? Well, I have great news for you. Natural look makeup is the new trend that will save you time and still make you look gorgeous. Natural look makeup is all about enhancing your natural features rather than masking them with heavy layers of makeup. The aim is to create a face that looks like you were born with that perfect complexion. You can achieve this effortless and natural look with just a few simple steps, and I'm going to show you how.
Prepping My Skin: The Key to a Natural Look Makeup
Before diving into the makeup routine, prepping my skin is always my top priority. This step ensures that my makeup will last throughout the day and the result will look smooth and natural. Here are the three essential steps I follow:
Cleansing
Cleansing my face helps remove oils, dirt, and impurities that accumulated overnight. It also ensures that the makeup won't settle into my pores, causing breakouts. I use a gentle cleanser that suits my skin type, and I make sure to rinse it off thoroughly with lukewarm water.
Moisturizing
After cleansing, moisturizing is a crucial step to prep my skin for makeup. Moisturizer helps maintain my skin's hydration level, which gives my skin a supple and healthy glow. I wait for a few minutes to let the moisturizer sink into my skin before applying the primer.
Exfoliating
Exfoliating once or twice a week provides an extra boost to my skin's texture and brightness. It helps remove dead skin cells, revealing a fresh and smooth complexion that's perfect for makeup application.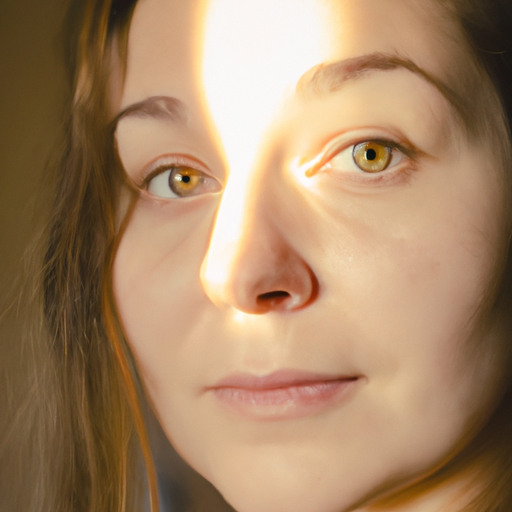 By following these three steps, I ensure that my skin is well-prepared for makeup, giving me a flawless and natural look.
Get Your Natural Look Makeup Started with a Primer
When it comes to makeup, I always start by prepping my skin with a primer. It creates a smooth base for my foundation and helps my makeup last all day. A primer also fills in any fine lines and hides pores for a flawless finish. I usually apply it after moisturizing, but before foundation.
There are different types of primers that suit different skin types. If you have dry skin, go for hydrating primers that have a dewy finish. If you have oily skin, try mattifying primers that control shine. If you have redness or sallowness, choose color-correcting primers that neutralize unwanted tones.
Once you find the right primer for you, apply a pea-sized amount on your fingertips and gently blend it all over your face. Don't forget to apply it on your eyelids to help your eyeshadow stay put.
Primer is a must-have product in my natural look makeup routine. It helps me achieve a fresh and radiant complexion that looks like my skin, only better. Plus, it's an effortless step that makes a big difference!
"Get that Natural Look with a Light Foundation"
Now that your skin is prepped and ready to go, it's time to move onto foundation. And when it comes to natural makeup looks, less is always more.
That's why I always recommend using a light foundation – or even just a tinted moisturizer – to achieve that effortless, dewy glow. My go-to product is a sheer coverage foundation that allows my natural skin to shine through while still evening out my complexion.
One tip I always share with my clients is to try applying your foundation with a damp beauty sponge. This helps to blend the product seamlessly into your skin for a more natural, airbrushed finish. And be sure to only apply a small amount – remember, the key is to keep everything looking fresh, light, and effortless.
When choosing a foundation, opt for something with a satin, dewy finish rather than a heavy, matte formula. This will help give your skin that healthy, luminous glow without looking too caked on.
Remember, natural makeup is all about enhancing your features, not covering them up. So don't worry too much if your skin isn't completely flawless – a light foundation will help even out your skin tone without looking too heavy or obvious.
5. Concealer: Hide Those Baggy Eyes!
Alright guys, let's talk about concealer. This little beauty product is a lifesaver when it comes to hiding any blemishes or dark circles under your eyes. But there's a right way and a wrong way to apply it, so listen up!
Firstly, before applying concealer, make sure you've prepped your skin. This means cleansing and moisturizing your face. You don't want your concealer to flake off or sit unevenly on dry skin.
Next up, choose a shade of concealer that matches your skin tone. If you go too light or too dark, you'll just draw more attention to the area you're trying to cover up.
Now it's time to apply. I like to use my ring finger to dab on the concealer, but you can also use a brush or a sponge. Start at the inner corner of your eye and work your way outward. Be careful not to tug or pull on the delicate skin under your eyes.
But here's the secret tip: instead of just applying the concealer in a half-moon shape under your eyes, also apply it in an inverted triangle shape. This will help to brighten and lift the whole eye area.
Finally, make sure to blend! Use a brush or sponge to blend the edges of the concealer so that it seamlessly fades into your skin. And don't forget to set it with a light dusting of translucent powder to make it last all day.
Now that you know how to apply concealer like a pro, head over to V&M Makeup Hair and check out their article on common mistakes to avoid in makeup application so you can perfect your natural look.
6. Add a "pop" of color!
Alright, it's time to add some color to your face. But wait! Before we do, let's take a minute to figure out which hues will compliment your natural look. When it comes to makeup, less is more. A little bit of color goes a long way. So, choose shades that are subtle and enhance your natural features.For the eyes, I recommend using a warm brown or bronze eyeshadow. These shades will give depth and definition to your eyes without being too overpowering. Add a little bit of gold or champagne shimmery eyeshadow to the inner corner of your eyes to make them pop.Moving on to the lips, I suggest going with a natural-looking shade that flatters your skin tone. Pink and peachy hues are universally flattering and add a youthful glow to your face. If you prefer to go bolder, opt for a berry or red shade, but remember to keep the rest of your makeup minimal.Lastly, a touch of color on the cheeks can make a big difference in brightening up the face. Choose a blush shade that matches your natural flush, such as soft pink, peach, or coral. Apply the blush to the apples of your cheeks, blending it out towards the temples for a natural-looking flush.Remember, we want to enhance our natural look, not cover it up with makeup. Use colors that compliment and enhance our features, resulting in a fresh and natural glow.
Finishing Touches: The Perfect Touch for a Natural Look
Now comes the fun part- adding those final touches to ensure your natural look goes from good to great. It's all in the details, so follow these tips for a flawless finish.
Blush
Blush adds a subtle pop of color to your cheeks and can help you achieve a healthy, natural glow. When selecting a blush, choose a shade that mimics your natural flush. Remember less is more- lightly dust it on the apples of your cheeks using a soft, fluffy brush.
Highlighter
Highlighter is our little secret weapon. It can give your skin the perfect sheen and accentuates your features, giving you a radiant glow. Our advice? Choose a cream or liquid formula and apply it on the high points of your face where the light naturally hits- the tops of your cheekbones, the bridge of your nose, and your cupid's bow.
Mascara
Mascara is an essential part of any makeup look, and the natural look is no exception. Choose a mascara that adds length and volume but isn't too heavy or clumpy. A light coat of mascara on your top and bottom lashes will open up your eyes and complete your look.
With these simple finishing touches, you'll achieve the perfect natural look with ease. Remember, less is more, and good skin care is key to a flawless finish!
That's a Wrap, Folks!
And there you have it, my friends! The ultimate guide to achieving a natural look makeup is complete. Wasn't it a blast? I surely had a lot of fun putting it together for you. Remember to always start with a clean slate, prep your skin, and use light foundation and concealer. Don't forget to add some colors to your cheeks and highlighter to your cheekbones. And finally, always finish your look off with mascara!
But let me tell you, folks, the key to achieving a natural look makeup is to not overdo it. Use light strokes and don't cake on the products. You want to enhance your features, not mask them. I mean, who wants to look like a clown, am I right?
And don't get disheartened if it takes you a while to perfect your natural look. It's important to practice, practice, practice! Experiment with different products and techniques until you find what works best for you.
So what are you waiting for, folks? Get out there and show off your naturally beautiful face to the world!