The sun-kissed makeup look is the perfect combination of a natural, glowing appearance with a hint of glam. Not only does this sultry look create an effortless and beautiful aesthetic, but it also makes you look healthier, younger and more vibrant.
If you're looking for a way to upgrade your makeup routine, then the sun-kissed makeup look is the perfect solution. Keep reading to learn how to get this fresh, alluring look!
Prepping the Skin
Before a sun-kissed makeup look can come to life, some prep work needs to be done. Knowing how to properly cleanse and moisturize your skin will only bring out its natural beauty, so start there! A gentle cleanser is key – don't overdo it with scrubbing or exfoliating.
Once you've finished cleansing, embrace the power of moisture. Finding the right moisturizer for your skin type should be at the top of your priority list. Personally, I'm a big fan of layering on a few drops of facial oil afterwards for an extra bit of hydration. Don't forget about that SPF either – nothing ruins your sun-kissed makeup faster than a nasty sunburn!
Finally, make sure you've got a good primer on deck. Primer helps keep foundation in place – important for when you're hitting the beach or pool. Plus, it also smooths over any imperfections for a flawless finish, no matter your skin type!
Foundation and Concealer
Got oily skin? No sweat! Crafting that perfect sun-kissed makeup look is all about finding that balance between natural beauty and effortless glam. And the key to success lies in the foundation, so let's start there.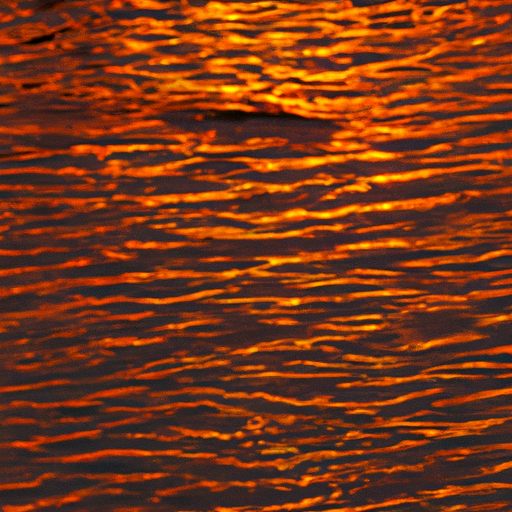 First, it's crucial to pick a foundation shade that matches your skin tone. If it doesn't blend in seamlessly, you won't get the desired glowy effect. Gals with deeper skin tones should go for warm, honey-toned shades, while fairer complexions can opt for a pinky-peach hue. And, don't forget the ever-important step of moisturizing first; this will help ensure your base won't look cakey once applied.
Now, concealer is another way to tackle those pesky blemishes or tired eyes. For the under-eye area, it's best to stick with a yellow-ish hue to counteract any dark circles and bring brightness back into your face. Meanwhile, to tackle those zits and whatnot, try a peach-based concealer, which naturally mimics the redness of your skin to reduce any discoloration.
Bronzer
Take your look up a notch with a bronzer! It's the key to that sun-kissed makeup look. Plus, it helps you look radiant and adds definition to your features. But whoa there – before you go in full throttle, ya gotta know what ya doin'.
The trick is choosing the right shade. You don't wanna look like you're wearing too much orange or pink! Pick a bronze shade that's neutral and not overly orangey. If you've got fair skin, opt for a warmer color with reddish undertones. And if you have darker skin, go for a cool brown hue.
Once you've found your perfect match, apply it in a 3-shape on your face: across the forehead, down the cheekbones, and along the jawline. Then use a big fluffy brush to buff out any sharp lines and blend everything together — you don't want the bronzer to be streaky. For the best results, lightly sweep your brush back n' forth to evenly distribute the color. This creates a subtle sunkissed look that'll have people thinking you just returned from a fun vacay!
Blush: Achieving that Sun-Kissed Glow
For a lovely, sun-kissed finish to your makeup look, adding blush is key. It's all about finding the right shade for your skin tone and knowing how to apply it so you don't go overboard and end up looking like a clown!
When selecting your blush, there are several things to keep in mind – choose a shade that complements your natural undertones and doesn't clash with the rest of your makeup. Don't be afraid to try out different colors; they can make a huge difference in your overall appearance. If you have a fair complexion, opt for a peachy hue; if you have darker skin, try a more vibrant hue like fuchsia.
Once you've chosen the right color, it's time to apply! The trick is to apply it in the right places on your face. For an effortless, natural-looking glow, start by putting blush on the apples of your cheeks and blending upward toward your temples. Be sure to blend, blend, blend – leaving any harsh lines could ruin the look! To put the finishing touches on, sweep some blush down the bridge of your nose for a subtle contour.
Highlighter: How to Achieve the Perfect Sun-Kissed Look
Once you've got your foundation and concealer on, it's time to move onto highlighter. Highlighter is key if you want to get that perfect sun-kissed look. The trick is to choose a shade that complements your skin tone and flatters your face shape.
For pale skin, go for a softer, golden toned highlighter like champagne or apricot. If you have tanned skin, opt for a warmer, more yellowish highlight such as bronze or honey. For darker skin tones, use a more vibrant highlight such as copper or rose gold.
Don't be afraid to play around with different shades until you find one that really works for you. As they say, 'practice makes perfect'!
When applying highlight, make sure to blend it in well. Start off by dotting it along the tops of your cheekbones and then blending it outwards with a fluffy brush. You can also apply it along your brow bone and down the bridge of your nose for an extra glow.
Make sure not to overdo it though, otherwise you run the risk of looking too 'glittery'. A little bit goes a long way when it comes to highlight – less is definitely more.
Finishing Touches
To give your sun-kissed makeup look that extra touch of glam, it's time to add a few finishing touches! When applying eyeshadow, keep it simple and go with a neutral color palette. Choose something shimmery or sparkly to complete the look. For mascara, opt for a thickening one to give your lashes some added volume. To finish off the look, choose a lip color that complements your skin tone and gives you a natural sun-kissed look.
When creating this makeup look, don't be afraid to have fun with it. It's all about creating a fun and flirty vibe. Be sure to experiment with different shades and tones until you get the perfect combination. And most importantly, don't forget to smile – it'll make your entire makeup look come alive.
Now that you have all the steps for achieving the sun-kissed makeup look, it's time to give it a go. With your primed, bronzed, blushed and highlighted face, add your preferred eyeshadow and mascara colors and top off with a lip color of your choice. You'll be ready to flaunt your sunny-hued complexion, enjoy the compliments and rock your sun-kissed makeup look!
FAQ: Sun-Kissed Makeup
What is sun kissed makeup?
Sun-kissed makeup is a warm and natural look that emphasizes glowing, sun-kissed skin. It's perfect for summer days, beach vacations, and pool parties, and can be achieved with a few simple steps. First, prep your skin with a moisturizer or primer. This will help your makeup go on smoothly and last longer. Next, select a foundation that's one shade lighter than your natural skin tone. This will give you a subtle sun-kissed look that won't be too dark or too light. Apply the foundation using a damp makeup sponge to ensure even coverage. For a bit of extra glow, use a highlighter on the tops of your cheekbones and just above your brows. Cream highlighter is great for an extra boost, but you can also use a luminizer or an illuminating powder.Next, add a bit of warmth to your cheeks with a peach or bronzer blush. Apply the blush to the apples of your cheeks, blending it up and out towards your hairline.Finally, use a gold or copper eyeshadow to give your eyes a sun-kissed look. Start with a light dusting of the eyeshadow on your eyelids, and then apply a darker shade in the crease. Finish by blending the two shades together for a subtle, shimmery look. You can also add a swipe of beige or brown eyeliner to your upper and lower lash lines for a subtle pop of color. Finish with a few coats of mascara and voila! You've got a gorgeous, sun-kissed makeup look.
How do you apply bronzer for sun kissed look?
As an expert makeup artist, I'm here to share my best-kept secret: applying bronzer is one of the easiest way to achieve that sun-kissed look. Whether you're hitting the beach or headed for a night out, a bit of bronz-ing can take your makeup from bland to beautiful in no time. Here's my foolproof guide to getting it just right:
First things first: find the perfect bronzer for your skin type. If you have a cool undertone, go for a bronzer with a subtle hint of pink; if you're warm, opt for a more golden hue. Once you've got the right shade, it's time to apply. Don't be tempted to use too much—you can always add more, but removing excess bronzer is no easy feat.
For the most natural-looking finish, try using a fan brush (I recommend the Morphe M529 Brush or Anastasia Beverly Hills Blush Brush #7)—this will ensure your bronzer is blended seamlessly with your base. Next, use circular motions to sweep the brush in an upwards motion across the forehead, temples, cheeks, and chin. If you're feeling brave, lightly dust a bit of bronzer on the nose too.
Once you've got the hang of it, you can customize your look with a few finishing touches. A bit of highlighting along the high points of the face—above the cheekbones, down the bridge of the nose and along the Cupid's bow—will add dimension and create a healthy glow. For a truly golden hour look, try adding a dusting of shimmery bronzer on the eyes and eyelids.
Ready to take your game to the next level? Try mixing your bronzer with a bit of face oil to create a cream-based formula—this will add a more ethereal, subtle sheen that's perfect for a night out. Don't forget to keep your complexion hydrated, either—facial sprays and toners are great for refreshing the skin and keeping it looking dewy (not dry) on sunny summer days.
How do you make sun kissed blush?
Well, if you're looking to give your complexion an air of sun-kissed beauty, the key is using blush! To get the best results, start by using a light pink blush. You want to make sure the color isn't too intense or overpowering. Then, take a medium-sized brush and start applying the blush to the apples of your cheeks. Sweep outwards, towards your temples in a soft, circular motion. For an extra touch of golden warmth, choose a bronzer that has a slight shimmer and sweep it along your cheekbones in a similar motion. Finally, finish up with a light dusting of translucent powder to set your look and give it a natural, sun-kissed finish.