Welcome to my Blog on Natural Mascaras for Sensitive Eyes!
Hey there! Are you a mascara enthusiast like me? If so, then you know how important it is to find a mascara that is gentle on your eyes. As someone who has struggled with sensitive eyes in the past, I understand the struggle of finding the right mascara that won't cause irritation or discomfort.
That's why I created this blog post, to share with you my knowledge and expertise on natural mascaras for sensitive eyes. In this post, I will provide you with all the essential information and tips you need to know about this topic.
So, whether you have sensitive eyes or just prefer natural products, keep reading to learn more about why natural mascaras are the way to go!
Benefits of Natural Mascara Ingredients: Let's get to the good stuff
Now that we've established the importance of using natural mascaras for sensitive eyes, let's dive into the benefits of natural mascara ingredients.
First and foremost, natural ingredients are generally gentler on the eyes. Ingredients like beeswax, carnauba wax, and jojoba oil are moisturizing and nourishing for the lashes, while synthetic ingredients like parabens and phthalates can cause irritation and inflammation.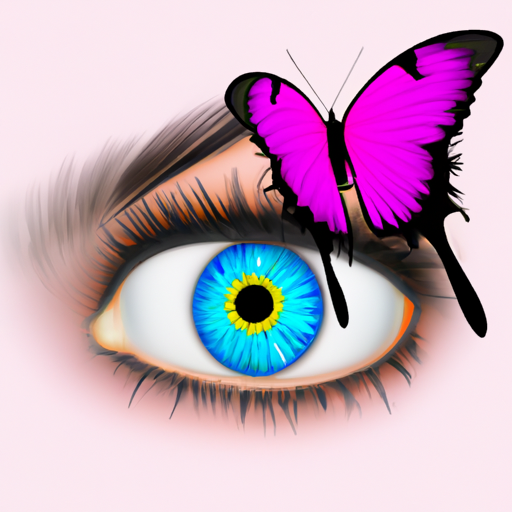 Another benefit of using natural mascara ingredients is that they are often more sustainable and eco-friendly. Many natural mascara brands use biodegradable packaging and avoid harsh chemicals that can harm the environment.
Natural ingredients can also provide unique benefits that synthetic ingredients cannot. For example, some natural mascaras use plant-based pigments like tea and coffee to create a natural-looking tint, while others use ingredients like castor oil to promote lash growth.
Overall, using natural mascara ingredients is a win-win for both the health of your eyes and the health of the planet.
Top Natural Mascaras for Sensitive Peepers
As someone who has always had sensitive eyes, I know firsthand how difficult it can be to find a mascara that doesn't cause irritation. That's why I've done the research for you and compiled a list of the top natural mascaras for sensitive eyes.
1. W3LL PEOPLE – Expressionist Mascara
This mascara combines plant-based ingredients such as beeswax and sunflower seed oil to create a gentle formula that is perfect for sensitive eyes. The brush is also designed to separate and lengthen lashes without clumping. One downside is that it is a bit pricey compared to other natural mascaras.
2. Honest Beauty – Extreme Lengthening Mascara
Honest Beauty's mascara uses natural plant fibers to lengthen and thicken lashes. It also includes nourishing ingredients like jojoba oil and shea butter to condition and strengthen lashes. This mascara is great for those looking for a bold, voluminous look.
3. Pacifica – Dream Big Mascara
This mascara is not only vegan and cruelty-free but also packed with nourishing ingredients like coconut oil and vitamin B to help strengthen and condition lashes. But what sets it apart is the adjustable brush that allows you to customize the level of volume and length you want.
4. Lily Lolo – Natural Mascara
This mascara uses natural ingredients like beeswax and carnauba wax to provide a gentle formula that doesn't irritate sensitive eyes. It also has a tapered brush that allows for easy application and separation of lashes. Plus, it's affordable and provides great length and volume.
5. Dr. Hauschka – Volume Mascara
This mascara uses natural ingredients like black tea and neem leaf extract to nourish lashes and improve their overall health. It also has a unique brush that allows for precise application and volume without clumping. However, it may smudge a bit throughout the day.
Overall, these natural mascaras are great alternatives to traditional mascaras that often use synthetic ingredients that can irritate sensitive eyes. Try out a few to see which one works best for you and your unique needs.
How to Pick the Perfect Natural Mascara for Sensitive Peepers
Hey, beautiful people! Choosing the right mascara can be a daunting task for anyone, especially for those with delicate or sensitive eyes. But worry not, I've got some tips that will help you pick the perfect natural mascara for your sensitive peepers.
1. Check the ingredients list
The first thing you want to do is check the ingredients list of your mascara. Look for natural ingredients such as beeswax, coconut oil, and vitamin E. Avoid synthetic ingredients such as parabens, phthalates, and synthetic fragrances. These synthetic ingredients can cause irritation, inflammation, and even allergic reactions.
2. Choose the right formula
Not all natural mascaras are created equal. Some formulas work better for different people, depending on the length, thickness, and curvature of their lashes. If you have short lashes, go for a volumizing mascara. If you have naturally long lashes, look for a lengthening mascara. If you have curly lashes, try a curling mascara.
3. Consider the brush
The brush can make or break your mascara experience. If you have sparse lashes, you'll want a brush with densely packed bristles to help coat each lash. If you have dense lashes, you'll want a brush with longer bristles to help separate and define each lash.
4. Read reviews
When in doubt, read reviews! Other people's experiences can give you a good idea of how a mascara performs. Look for reviews from people with sensitive eyes to see if the mascara caused irritation or discomfort.
With these tips in mind, you'll be able to pick the perfect natural mascara for your sensitive peepers. Happy shopping!
Concluding Thoughts: Choosing Natural Mascara for Sensitive Eyes is Vital
Well folks, there you have it! After going through the importance of natural mascaras for sensitive eyes and highlighting some of the benefits of natural ingredients, I've carefully put together a list of some of the best natural mascaras for sensitive eyes on the market.
With so many options to choose from, it can be overwhelming to pick the one that would be perfect for you. But don't worry, I've also given you some tips on how to choose the best natural mascara for your needs.
Remember, using natural mascara can make a world of difference when it comes to preventing irritations and allergies, at the same time giving you the perfect lash look. So, ditch the synthetic stuff and switch to natural!
For more information on the natural mascaras for sensitive eyes that I've discussed, and more makeup tips, visit me here. As always, if you have any questions or comments, feel free to leave them in the comments section below.
Here's to happy, healthy, and beautiful eyes with natural mascaras!