Classic Makeup: A Timeless Look
Hey there, beauty lovers! Are you tired of trying out new makeup trends every other day? Why not go for a look that has stood the test of time? Classic makeup has been around for decades and still remains a popular choice for many women. So, let's dive into what classic makeup is all about and why it's worth trying out.
To put it simply, classic makeup refers to the natural and timeless look that enhances your features without being over-the-top. It's perfect for any occasion, be it a job interview, a wedding, or a night out with friends. The best part about this look is that it suits everyone, regardless of their skin tone, face shape, and age.
One of the reasons why classic makeup is so popular is because it has several benefits. For starters, it takes less time and effort to achieve than some of the more complicated makeup looks out there. Secondly, it enhances your natural beauty, making you look fresh-faced and youthful. And lastly, it's perfect for everyday wear as well as special occasions, making it a versatile choice.
Basic Steps for Classic Makeup: It's Time to Get Glam!
Hey there! Are you ready to rock the classic makeup look? It's time to get glam and shine like a star! The classic makeup look is all about highlighting your features and creating a polished and timeless appearance. In this section, I'll guide you through the basic steps to achieve the classic makeup look and make heads turn.
Step 1: Choosing the Right Foundation
Before you start applying makeup, it's essential to choose the right foundation. The foundation will set the tone for the rest of your makeup and give you a flawless look. When selecting a foundation, make sure to match your skin tone correctly. My advice is to test the foundation on your neck or jawline to check if it blends perfectly with your skin.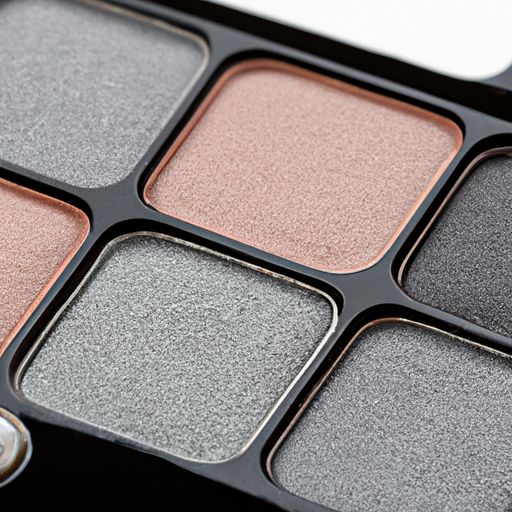 Eye makeup can transform your look, and it's critical to get it right. For the classic makeup look, use neutral colors such as beige, brown, and mauve to create a subtle yet attractive effect. Start by applying a light color on the eyelid and a darker shade on the crease. Use a blending brush to create a seamless transition between the colors. Add eyeliner to enhance the shape of your eyes, but be careful not to overdo it.
Step 3: Adding Blush and Bronzer
Blush and bronzer can add a beautiful glow to your face and provide a healthy appearance. Start by applying a powder bronzer under your cheekbones, jawline, and hairline. Use a blush brush to add a pink or coral blush to the apples of your cheeks. Be sure to blend well to avoid harsh lines.
Step 4: Selecting the Perfect Lipstick
A bright and bold lipstick can make you stand out in a crowd. However, for the classic makeup look, it's best to stick to natural shades such as nude, peach, or rose. These colors will highlight your lips without overpowering the rest of your makeup. Apply the lipstick with a brush for precision, or use a lip pencil for a defined shape.
So, there you have it! With these basic steps, you can achieve a classic makeup look that is both timeless and elegant. Don't be afraid to experiment with different shades and products to find the ones that work best for you. Remember to have fun and enjoy the glamorous ride!
Get the Perfect Classic Look with these Pro Tips
When it comes to classic makeup, there are certain hallmarks of the style that keep it timeless and elegant. However, achieving this perfect classic look can be a bit tricky. Here are some expert tips to help you master the art of classic makeup and get that flawless, iconic look that never goes out of style.
Use a natural palette of colors
The key to classic makeup is to keep it simple and natural. Choose a neutral palette for your eyeshadow, blush, and lipstick. Browns, beiges, pinks, and peaches are all great choices. Avoid bright and bold colors, which can be distracting and take away from the classic look you're trying to achieve.
Blend well
One of the most important aspects of classic makeup is achieving a seamless, blended look. Use a fluffy brush to blend your eyeshadow, and make sure there are no harsh lines. The same goes for your blush- blend it out well and make sure it looks natural. A well-blended face of makeup is the hallmark of an expertly executed classic look.
Be careful with your eyeliner
Eyeliner can be a great addition to classic makeup, but it's important to use it sparingly and apply it precisely. Avoid thick, heavy eyeliner and instead opt for a thin, subtle line along your lash line. Use a liquid or gel liner for the most precise application, and don't be afraid to use a small angled brush to help you get the perfect winged look.
With these tips in mind, you're sure to be able to achieve a stunning classic makeup look that's perfect for any occasion. Remember to keep it simple, natural, and well-blended, and you'll be sure to turn heads wherever you go.
A Classy Conclusion: Looking Classic Has Never Been Easier
So there you have it – a perfectly classic makeup look! It's a timeless and versatile style that works for any occasion, and with these simple steps and a few tips, it's easier than ever to achieve. Remember to take your time and practice, get comfortable blending, and don't forget to choose colors that match your skin tone.
As you begin to incorporate classic makeup into your daily routine, keep in mind that less is more. A natural palette that complements your complexion will make you look and feel your best. Finally, remember that eyeliner can be tricky, so take your time and use a steady hand.
Overall, classic makeup is an elegant and sophisticated look that anyone can achieve with the right skills and tools. Whether you're new to makeup or an experienced pro, these steps and tips will help you achieve the perfect classic look every time. So go ahead, enhance your natural beauty, and get ready to turn heads!
FAQs on Classic Makeup
How to do a full makeup routine?
Firstly, I always start with a freshly cleansed and moisturized face. Then, I apply a primer to smooth out any texture on my skin and help my makeup last longer throughout the day. Next, I use a foundation that matches my skin tone and blend it in with a damp beauty sponge. After that, I apply concealer under my eyes to brighten them up and cover any dark circles. I also like to use a concealer that's a shade lighter than my skin tone to highlight the high points of my face, such as my forehead, nose, and cupid's bow. Then, I set my face with a loose translucent powder to prevent any shine or creasing. For my eyes, I start by using a primer to help my eyeshadow stay in place. Then, I apply a neutral shade all over my lid and a darker shade in my crease to add depth. I finish off my eyes with mascara and a bit of eyeliner if I'm feeling bold. For my cheeks, I use a blush to add a pop of color and a highlighter to add a bit of glow to my skin. Finally, I apply a lipstick that complements the rest of my makeup look. Remember, practice makes perfect, so keep experimenting and finding what works best for your unique features and personal style. And don't forget to have fun with it!
What is classic eye makeup?
Well, first of all, classic makeup tends to be more natural and timeless in style. For classic eye makeup, I love to start with a neutral eyeshadow that complements my skin tone. Then, I apply a thin line of black eyeliner along my upper lash line, creating a winged effect at the outer corners of my eyes. I also add a little bit of mascara to my top lashes to make them stand out.But don't forget about the brows – they are just as important in creating a classic look! Using short, feathery strokes, I fill in any sparse areas with a brow pencil or powder that matches my natural hair color.To finish off the look, I like to add a subtle highlight to the inner corners of my eyes to brighten them up a bit. And of course, I always use a setting spray to keep everything in place throughout the day.Remember, less is often more when it comes to classic makeup. Stick to neutral colors and avoid anything too trendy or bold. And above all, have fun experimenting and finding the look that works best for you!
How to do very light makeup for beginners?
Well, let me tell you, classic makeup is all about enhancing your natural beauty in a timeless style! To achieve this look, I like to start with a clean and moisturized face. Then, I apply a lightweight, sheer foundation with a damp beauty blender to even out my skin tone.Next, I fill in my eyebrows with a pencil or a brow powder that is one shade lighter than my natural brow color. This helps to frame my face and create symmetry.For my eyes, I use a neutral eyeshadow palette with colors like beige, taupe, and brown. I apply a light wash of color all over my lid, and then add depth with a slightly darker shade in the crease. A little bit of mascara on my lashes completes my eye look.To finish off my classic makeup look, I add a subtle flush of color to my cheeks with a natural-looking blush, and a hint of color to my lips with a tinted lip balm or a sheer lipstick.Remember, the key to classic makeup is to keep things simple and enhance your natural beauty. So, don't be afraid to skip heavier contouring or bold eyeshadow colors. With a little bit of practice, you'll be a pro at achieving this timeless makeup look!